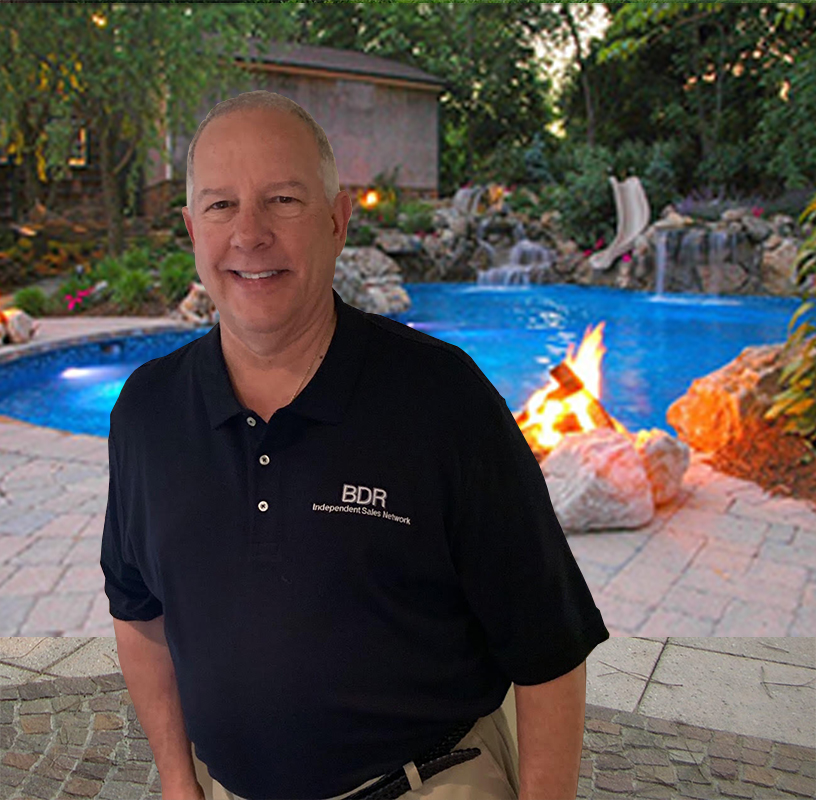 BDR-Independent Sales Network
Spirit of innovation and entrepreneurship springs from a heritage of excellence that has built a well-deserved reputation for quality, value and integrity.
Our sales team brings over 100 plus years of successful sales and management experience working with multiple manufacturers in the outdoor living,
swimming pool and spa industry.
Through distribution, builders, dealers and OEM's, BDR has represented manufactures of accessories, chemicals, control systems, deck coatings,
equipment, furniture, test system and waterproofing products with impeccable ethics, expertise and sales strategies resulting in sustainable
and profitable business practices year after year.
Our Goal
At BDR-Independent Sales Network building long term client relationships along with impeccable customer service creating a win-win strategy for all is our ultimate goal.
Expertise Includes
Outstanding distributor relationships throughout our industry.
Long term relationships with top decision makers at major distributors, buying groups, builders and retailers.
In-depth knowledge of sales process through distribution, dealer and OEM channels.
Understand the value of marketing programs for brands represented.